Brake Service in Bristol, CT
Are your brakes supposed to be making that sound? If you have to ask, then the answer is likely "no." Luckily, our service experts here at Stephen AutoMall Centre can provide your vehicle with the brake service it needs to make sure it has enough stopping power. Whether your brakes are making a strange sound or they just need an adjustment, you can count on our team to get the job done fast. We're prepared to perform brake service for GM and Toyota vehicles as well as any other makes and models!
Do Your Brakes Need Service?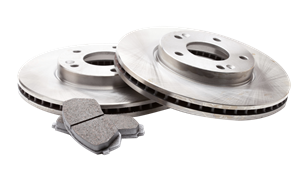 Your brakes are often vocal about needing attention, so be sure to look and listen for anything suspicious. Check your brake pads in between your wheels' spokes to make sure have at least a quarter of an inch left. Any less and you should bring your vehicle in for a brake inspection or brake pad replacement. A spongy-feeling brake pedal could also indicate brake issues.
You should also keep an ear out for any unusual noises. Squealing, metallic growling, and grinding while braking could point to a problem with your vehicle's stopping system that needs immediate attention. The problems that these sounds can indicate can create safety hazards and cause extensive damage to your vehicle.
Need an Appointment?
If your brakes are vibrating, noisy, or not as responsive as they used to be, let our team have a look! We can repair and replace brake pads, rotors, calipers, lines, and more to make sure your brakes are in the best possible shape. We can diagnose and repair the brakes on any make or model, so don't hesitate to reach out to us for an appointment for brake service in Bristol, CT. Schedule a service appointment to get your vehicle the high-quality service it deserves today!