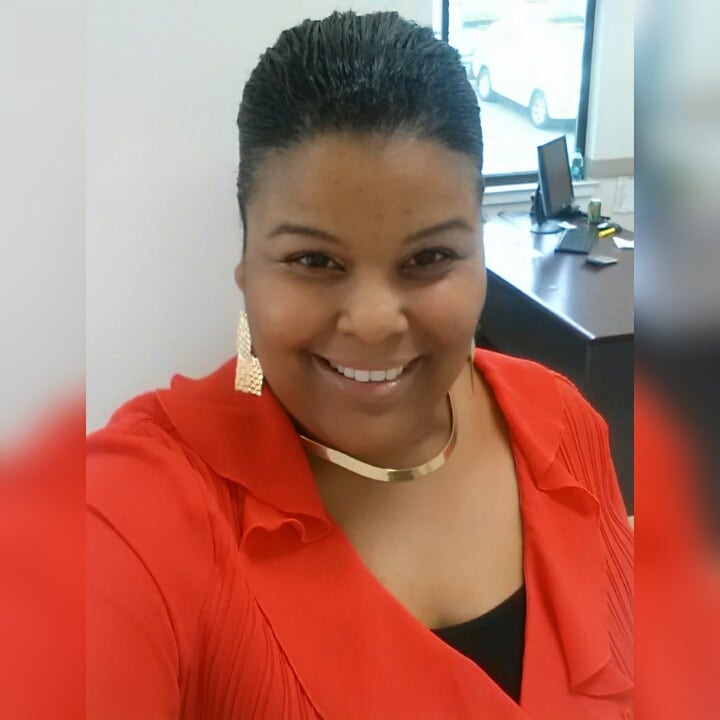 This month we'll be highlighting Lawanda Perry, a sales rep who's been with us for 3 years!
First things first, when you aren't at work what are some hobbies you enjoy?
When I am not at work I truly enjoy spending quality time with children. They are the reason I work so hard at everything I do. They are my many blessings and I only want the best for them. We play, we go walking, we watch movies, we bake cakes & etc. Also, when I'm not at work, I love sitting outside enjoying the fresh air form time-to-time. It's just so refreshing & relaxing to me. Lastly, I like to go shopping for everything. I shop for clothes, shoes, furniture, accessories, and much more. That's one of many great passions when I'm not working.
What was your first car & did you love it or hate it?
My first car was a 1995 Oldsmobile Aurora. It was green with a V8 engine and a built in telephone. I absolutely loved that car! It was the first car that I purchase on my own in 1998 & it was fast and furious! I kept it for many years and I really enjoyed driving it because I always thought I had the prettiest & fastest car in my little town of NC. LOL
Why do you like working at the dealership?
I truly loved working at New Millennium Auto Sales and helping customers find the vehicle that fits their needs. It's my passion to be in a position to do just that. Working for a company like New Millennium Auto Sales that specializes in all makes and models pre-owned vehicles have given me strength, motivation and determination to reach out and explore all my options with helping customers any way I can. My co-workers are awesome and I enjoy working with them all including managers. Everyone is always ready to work and put smiles on customer's faces like me. There's no better feeling knowing you made somebody's day, month, or year!!!!!!!!!